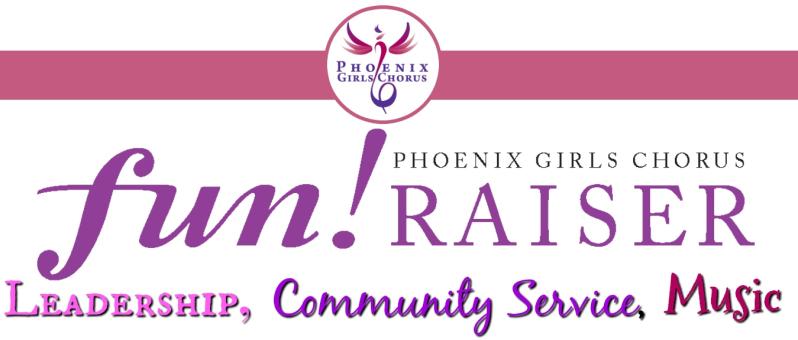 Jordan Davis-Wiley's Fundraising Page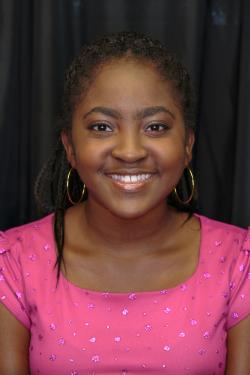 I am a proud singer with PGC (Phoenix Girls Chorus), the premier girls' chorus in the state of Arizona and one of the top performing girl choirs in the U.S.A. PGC empowers me to find my voice through leadership, community service and music.
PGC is more than just another girl choir - PGC is a chorus community! I develop leadership skills, serve my community through multiple service projects, and receive a high-quality music education through classes, rehearsals, and tours. Our extensive program is able to continue because of donations from supportive partners like you! Please consider supporting me and my chorus community by making a donation in any amount. I thank you for your consideration and support of PGC, an amazing organization that continues to empower young women like me!
Please consider supporting me by making a donation! If you would like more information about the Phoenix Girls Chorus and our fundraising efforts, please visit our website at www.girlschorus.org.
The Phoenix Girls Chorus is a 501(c)3 organization, #86-0621710.
The Phoenix Girls Chorus and I thank you for your time, consideration, and generous support.
Supporters
Name
Date
Amount
Comments
Patty Clark
01/12/2020
$100.00
Keep being amazing!
Affiliated Pediatric Dentistry & Orthodonics
12/05/2019
$50.00
Keep Singing! We're happy to support you!
Dan and Kim Raynak
11/25/2019
$50.00
Mahnaz Bakian
11/25/2019
$25.00
Thank you for doing this.
Lisa De Leon
11/18/2019
$50.00
John Gonzales
11/15/2019
$100.00
Marlon Branham
11/12/2019
$50.00
Maria Elena Cruz
11/12/2019
$50.00
Anonymous Friend
11/10/2019
$20.00
Jordan, You are such a tribute to the Phoenix Girls Chorus and I am anxious to hear about the joys, achievement, and service this year will bring.
Jordan Davis-Wiley
11/10/2019
$150.00
Jacquelyn Tisdale
11/10/2019
$10.00
Continue to Live Your Greatness while Manifesting Your Dreams into Reality. Asé ooo
JD Dorfman
11/10/2019
$100.00
This is for you brother. You work hard for the girls as VP of PGC, a father, husband, and soldier. Thank you for your service my friend.
Erika Finch
11/09/2019
$50.00
Anonymous Friend
11/09/2019
$5.00
John deGuzman
11/09/2019
$50.00
Go Jordan!
Michael Trailor
11/09/2019
$50.00
Thanks for all you do! Have a great day! You have the best mom!
Abdulrahman Mohamed
11/09/2019
$50.00
Kristyn Fish
11/09/2019
$50.00
God Bless you!
Doug Crane
11/09/2019
$50.00
Happy to support.
Vanessa Templeman
11/09/2019
$50.00
Get it girl!
Michael DeMuro
11/09/2019
$50.00
Taj Loo
11/09/2019
$25.00
Keep singing your unique song, baby girl!
Total
$1,185.00
Report Abuse
Edit My Page