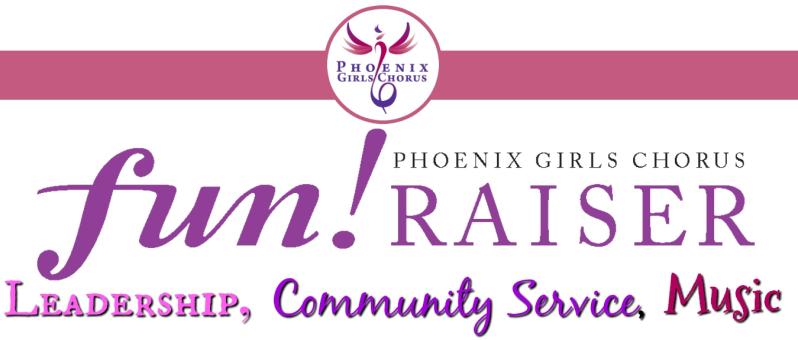 Valenka Villalobos's Fundraising Page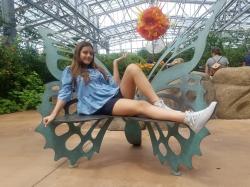 My name is Valenka Villalobos.
P
articipating with PGC empowers me to find my voice through
leadership
,
community service
and
music
.
* Click picture to see us in action!*
I develop leadership skills, serve my community and receive a high-quality music education through classes, rehearsals, and tours.
I'll like to ask you to support me and the PGC Scholarship Program.
Any amount you donate will help with my personal growth and success.
I am looking to raise $3,000.00 to support the PGC Scholarship Program.
Your donation will go towards a general fund that will be used to provide assistance to me and other girls involved with PGC.
I believe everyone deserves to have a chance to participate in a program like this.
Thank you in advance for your contribution. You have no idea how much it means to me to receive your support.
* Click picture to see us in action!*
TAX DEDUCTIBLE DONATION. The Phoenix Girls Chorus is a 501(c)3 organization, #86-0621710. You will receive a receipt for tax purposes. For more info visit www.girlschorus.org
* Click picture to see us in action!*
A few thanks to my family and friends for making this one of the best opportunities I've had in my life :)
Supporters
Name
Date
Amount
Comments
Evan Burks
12/13/2019
$250.00
On behalf of AB Staffing Solutions
Rodríguez Family
11/18/2019
$35.00
Bob and Stephanie Souva
11/18/2019
$50.00
Follow your dreams. Good luck.
Anonymous Friend
11/17/2019
$100.00
Claudia Flores
11/16/2019
$20.00
Bendiciones hermosa !!!
Adrienne Berman
11/14/2019
$30.00
Good luck! I hold you meet your goal !
Your Neighbor
11/14/2019
$50.00
Do Re Me
Andrea Love
11/11/2019
$25.00
It's fun watching you do what you love - keep going!
Anonymous Friend
11/11/2019
$112.00
Rocio Posada Ro
11/11/2019
$50.00
Good luck
Catalina M
11/09/2019
$15.00
Hola Valenka! Te admiro mucho y me encanta que estés aprovechando todos los talentos que Dios te ha dado
Anonymous Friend
11/05/2019
$30.00
Yady & Miguel Tzompantzi
11/03/2019
$30.00
Valenka, you have an amazing voice. Keep it up beautiful. God Bless you always. Love, Migue, Zoe, Chloe & Yady
Disraeli Villalobos
11/02/2019
$50.00
Valenka eres un ejemplo a seguir. Te amo
Total
$847.00
Report Abuse
Edit My Page